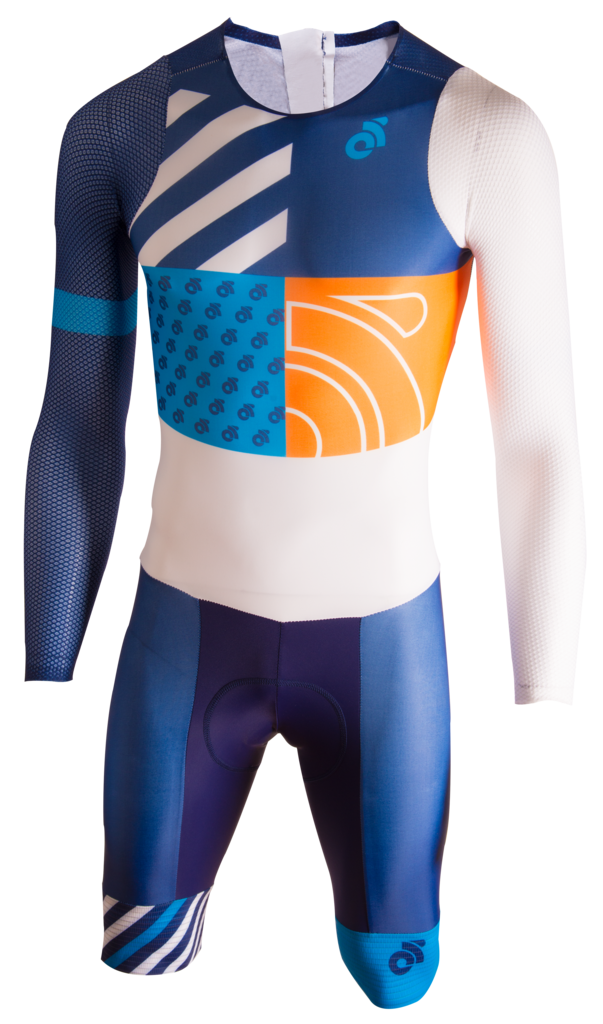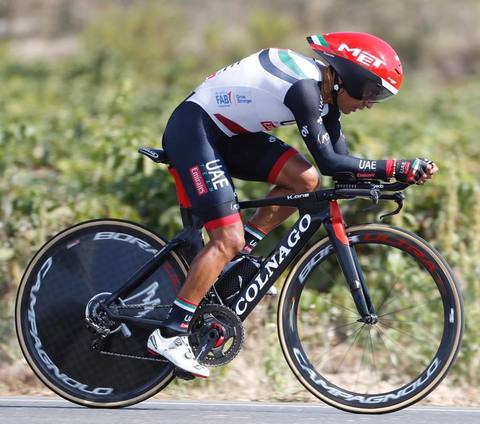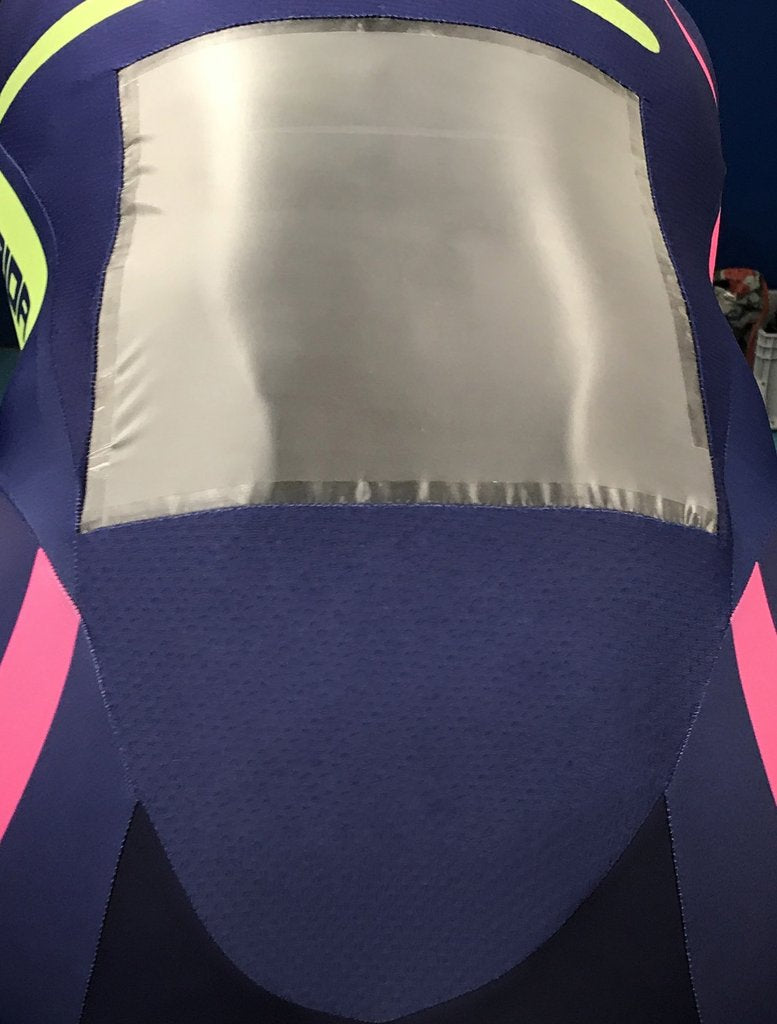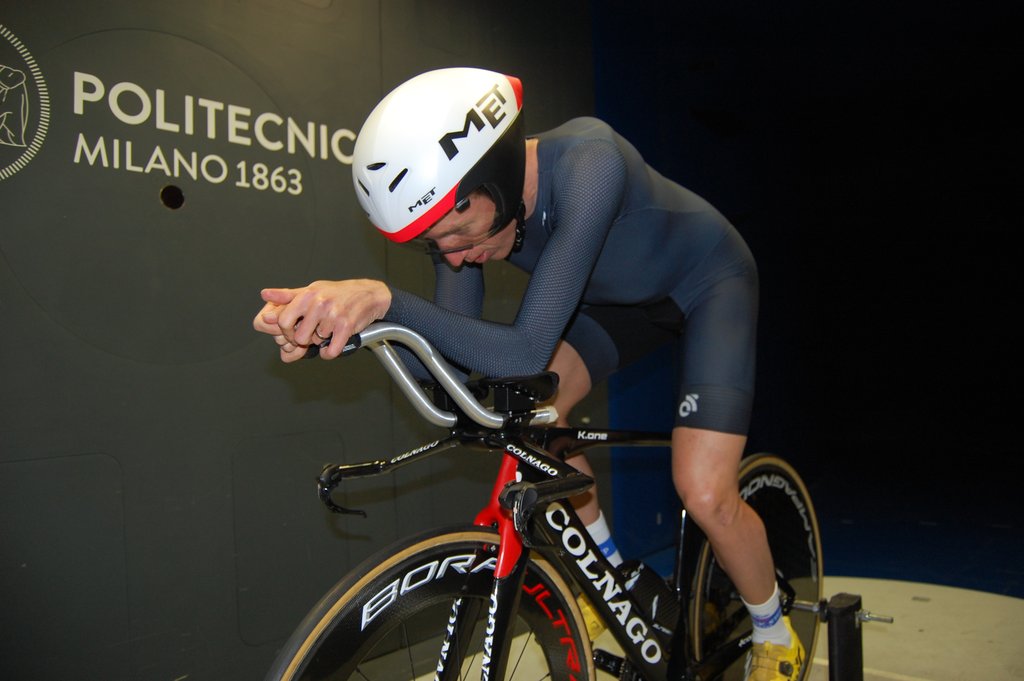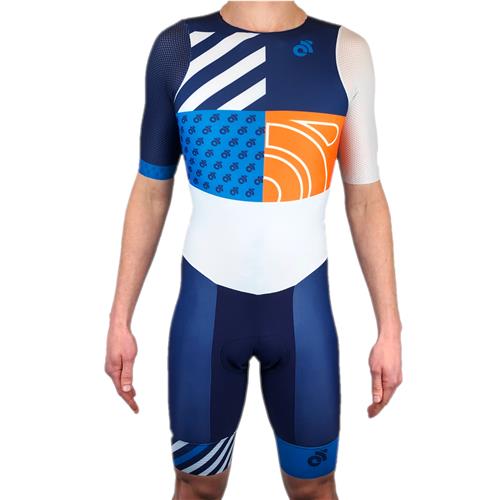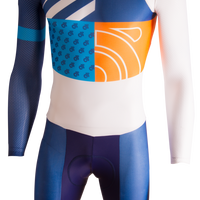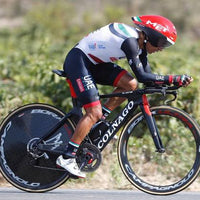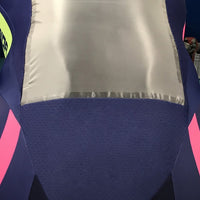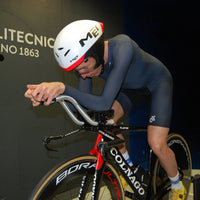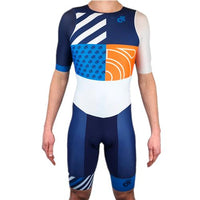 A truly high end, technical performance garment, designed in conjunction with the UAE Team Emirates pro cycling team and extensively wind tunnel tested. Designed specifically for the elite time trialist or track rider looking for the extra couple of percent against the clock. The Elite Speedsuit features CS CARBON fabric, a material that contains threads of carbon within its structure that provides additional compression and thermoregulatory properties. CS CARBON reduces temperature loss or gain keeping the working muscles at optimum temperature for increased performance.
-Sleeves are made from and CS Dimple Lite™ fabric  our most ventilated aero fabric with high stretch properties and low drag.
-CS Dimple™ fabric features on  the rear of the suit to facilitate air flow.
-CS Tech Mesh™ utilized in the rear of the legs for increased ventilation.
-CS Contour™ lycra is featured on the front of the suit.
-The rear zip construction maximises aerodynamics for ultimate speed. 
-This speedsuit is ergonomically shaped to fit whilst in the tucked TT riding position.
- 4-way stretch specific speedsuit chamois
-Extra leg length options. 
FEATURES
• Available in men's and women's cut
• Silicone carbon fabric Injection grippers on legs
• YKK REAR zip
MILAN WIND TUNNEL TEST VIDEO - featuring Rui Costa and Dan Martin
RACE NUMBER WINDOW - No Pinz are needed with our speedsuits as you can order them with an integrated clear aero window to display your race number for just an additional 30.00