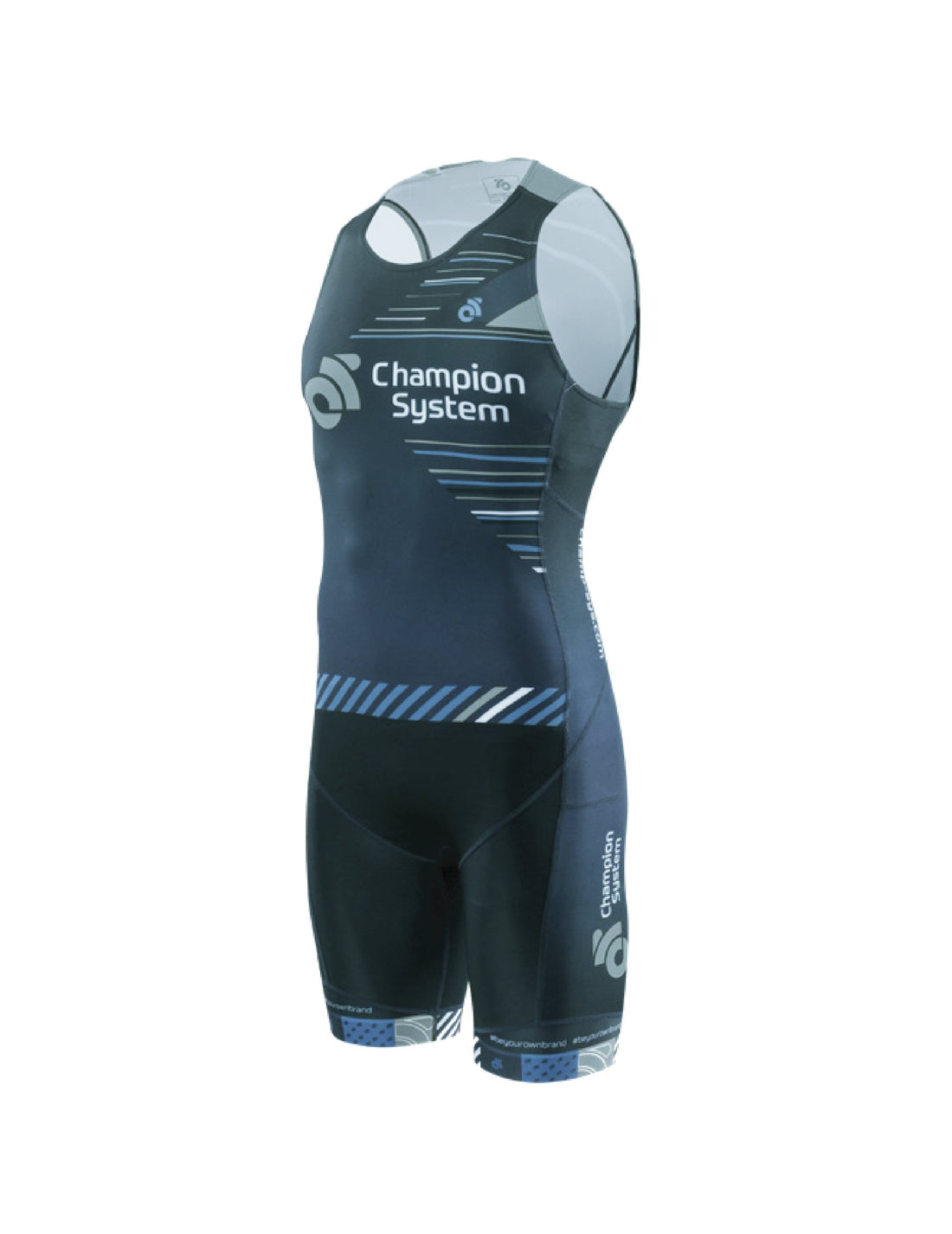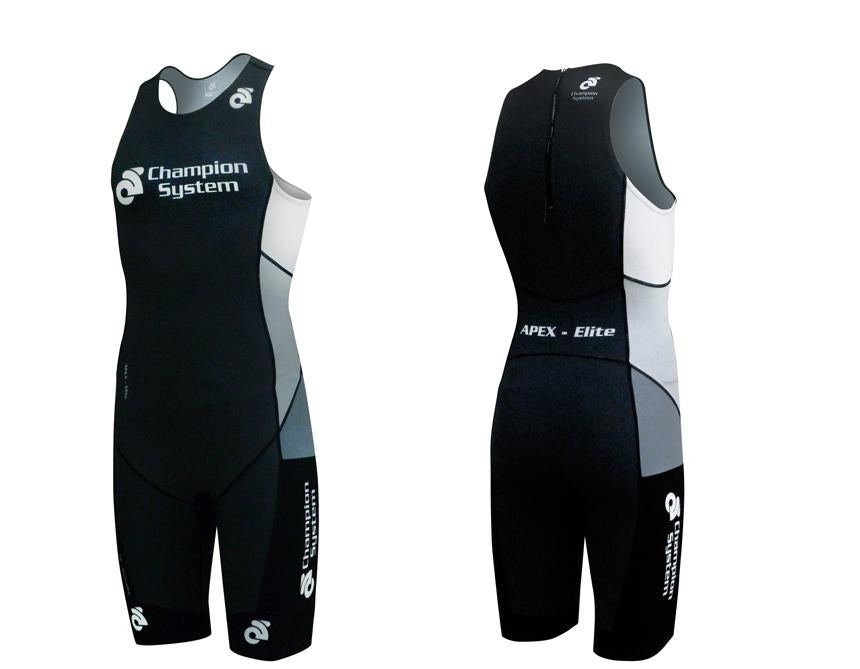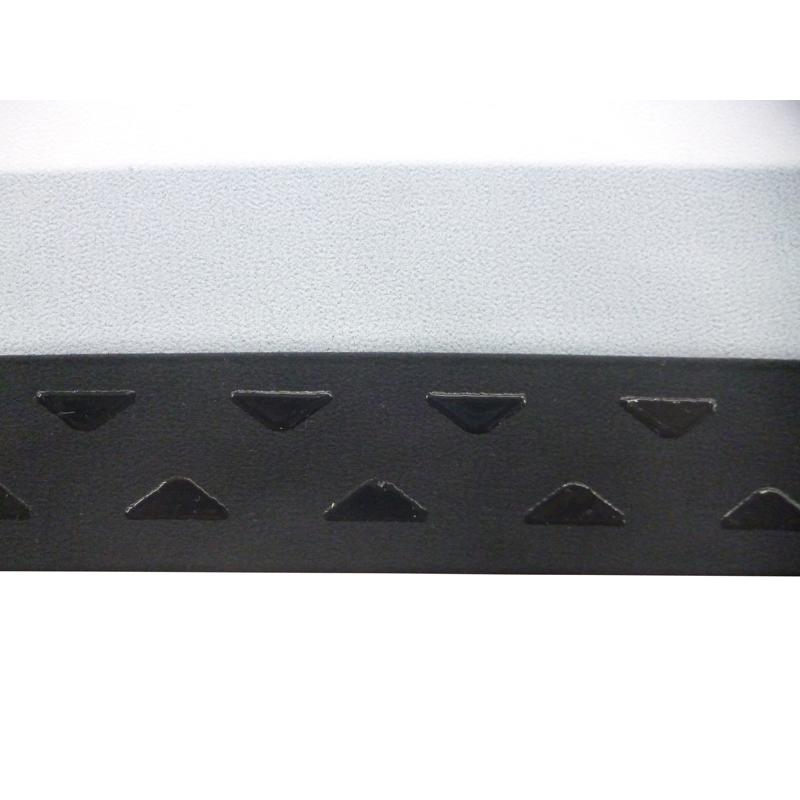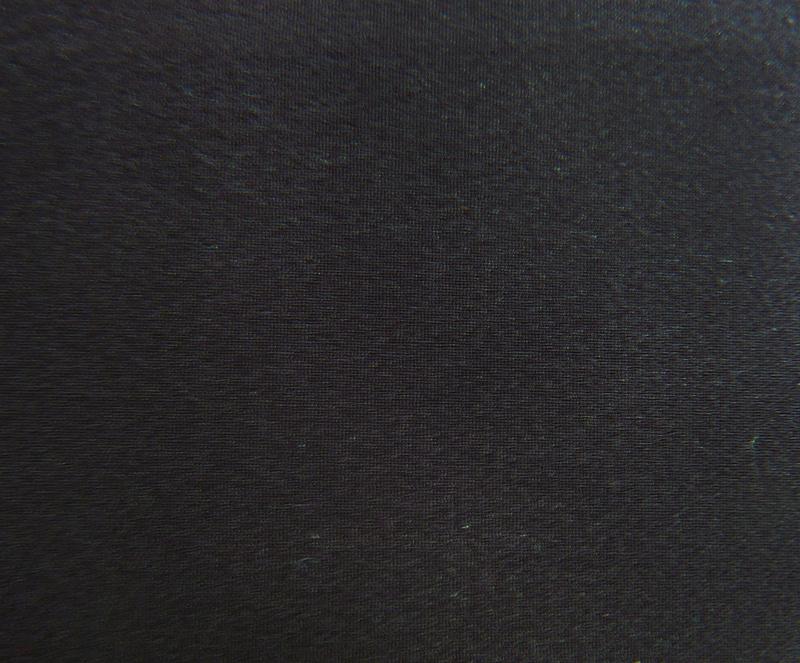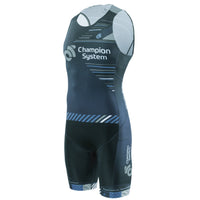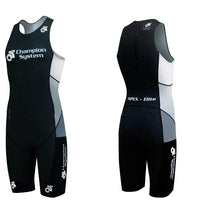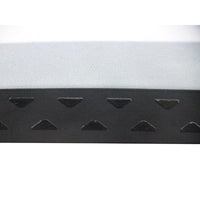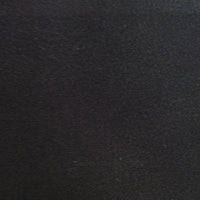 The Elite Tri Suit represents the latest in technological fabric advancements and flawless construction methods. This suit is made from our exclusive CS Hydrodry fabric, a performance fabric that is breathable and water repellent. Picture leaving the swimming leg of your next tri and your apex elite tri suit is dry within moments. Combine all these features with our state-of-the-art digital printing and you have the world's fastest tri suit.
Note: As the name implies this suit is designed for elite athletes and not weekend warriors. This suit is very form fitting and often requires a helping hand to get in and out. The suit features a rear zipper and no pad. It is designed for shorter distance triathlons and duathlons — not Ironman competitions.
Available in men's and women's cuts.
Features:
CS Hydrodry fabric: dry feel, water repellent stretch fabric designed specifically for Champion System. Hydrodry is the first fabric of its kind to have sublimation printing capabilities.
Elite fit
Rear zipper
Fully sublimatible
No chamois - designed for shorter distance events
Please note
In an effort to offer our customers the most technologically advanced materials, we chose our exclusive HydroDry fabric for our Apex and Elite tri line. This state-of-the-art material features superior compression and water-repellent properties. Due to the technical nature of the HydroDry fabric, the printing may not be as crisp as other non-Apex and Elite garments.